StanicEnemy

Clan Statistics

Rank
Soldier
Age
24
Status
Ex-Member
Tags

In-game Attributes

Mastery
7
Playtime
540+

Favorite Loadout

Warframe
Loki
Primary
Soma
Secondary
Acrid
Melee
Dual Ichor & galatine
Sentinel
Carrier
Member has left the clan.
Biography
I'm StanicEnemy I've started to play warframe in U8 my frist warframe was loki,I actually still play with him he's my love!I've been in some clan which has no members...I left it then I've looked up for clans which has good members and then I've realized there's a clan which named as Grypus Tech Corporation so I've joined them so here I am.I was a normal member of GTC clan but for now I'm a soilder of GTC clan so I'm happy with my clan mates because they are talking to me often and never let me die also they are so funny you can even troll them without breaking their hurts but I'm still having problem with myself you know sometimes you're getting bored of any game and you want to leave the game and that's what I'm afraid of it I hope I won't lose my enjoy to play warframe I already left league of legends and alot of games because of unskilled and brainless players,they were horrible and my real friends left me alone there even we had a promise to each other but you know the world is not fair much.I've played alot of online games and I had alot of friends there,I make good friends so easily I'm totally 24 years old and I've got enough experience of every games there's no age limit for play games I will keep it out 'till I die.Before I finish my biography let me tell you something,if you have a clan with good members just keep them busy with your funny side and words...don't leave them alone and don't throw them like a used paper even it's a virtual game or life you still need friends to be together and play games,help them often,listen their problems,carry them with your own power so I will finish this over here thanks for reading.
There is no darkness but ignorance...better to light one candle than to curse the darkness ~ StanicEnemy.
Warframe Background
Videos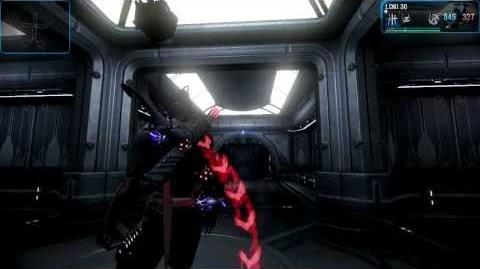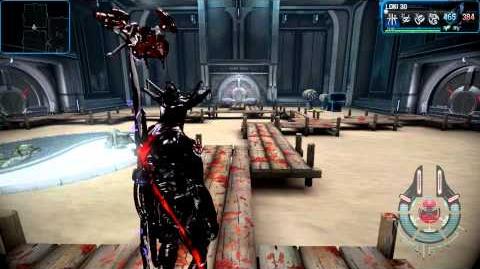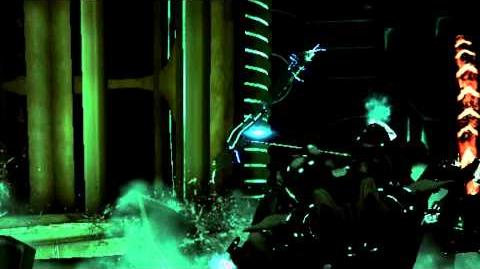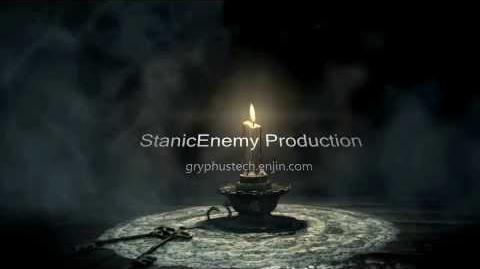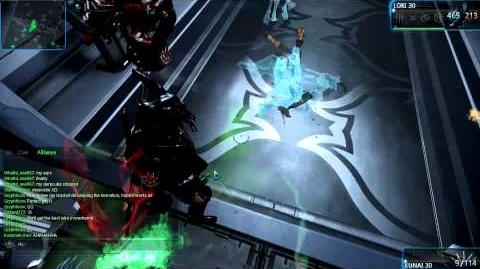 Warframe Checklists
Warframes Checklist
Warframes



Ash







Banshee







Ember







Excalibur







Frost







Hydroid







Loki







Mag







Nekros







Nova







Nyx







Oberon







Rhino







Saryn







Trinity







Valkyr







Vauban







Volt







Zephyr




Prime Warframes



Ember Prime







Excalibur Prime







Frost Prime







Loki Prime







Mag Prime







Rhino Prime




Legend

 Obtained

 Potato'ed

 Forma'ed

 Potato'ed and Forma'ed

 Unobtained
Completion is met when Warframe has been taken out of foundry.

Warframes sold or otherwise removed from inventory do not count.

Note: Vandal Wraith Dex Prime Stalker Drop Dojo Research
Primary Weapons Checklist
Rifle

Attica



Boltor



Braton



Braton Vandal



MK1-Braton



Burston



Dera



Gorgon



Gorgon Wraith



Grakata



Grinlok



Hind



Karak



Latron



Mutalist Quanta



Tetra



Soma



Supra


Prime Rifle

Boltor Prime



Braton Prime



Burston Prime



Latron Prime


Shotgun

Boar



Drakgoon



Hek



Sobek



Phage



Strun Wraith



Tigris



Strun


Prime Shotgun

Boar Prime


Sniper

Lanka



Snipetron



Snipetron Vandal



Sybaris



Vectis



Vulkar


Bow

Cernos



Dread



Paris


Prime Bow

Paris Prime


Launcher

Miter



Ogris



Penta



Torid


Continuous

Amprex



Flux Rifle



Ignis



Synapse


Legend

 Obtained

 Potato'ed

 Forma'ed

 Potato'ed and Forma'ed

 Unobtained
Completion is met when Weapon has been taken out of foundry.

Weapons sold or otherwise removed from inventory do not count.

Note: Vandal Wraith Dex Prime Stalker Drop Dojo Research
Secondary Weapons Checklist
Pistol

Acrid



Ballistica



Bolto



Akbolto



Cestra



Dual Cestras



Furis



Afuris



Dex Furis



Twin Gremlins



Kraken



Lato



Aklato



Lato Vandal



Lex



Aklex



Magnus



Akmagnus



Marelok



Seer



Sicarus



Akstiletto



Tysis



Vasto



Dual Vastos



Viper



Twin Vipers



Twin Vipers Wraith


Prime Pistol

Lato Prime



Lex Prime



Sicarus Prime


Hand Cannon

Brakk



Bronco



Akbronco



Detron



Pyrana


Prime Hand Cannon

Bronco Prime



Akbronco Prime


Thrown

Castanas



Despair



Hikou



Kunai


Launcher

Angstrum



Stug


Continuous

Embolist



Spectra


Legend

 Obtained

 Potato'ed

 Forma'ed

 Potato'ed and Forma'ed

 Unobtained
Completion is met when Weapon has been taken out of foundry.

Weapons sold or otherwise removed from inventory do not count.

Note: Vandal Wraith Dex Prime Stalker Drop Dojo Research
Melee Weapons Checklist
Sword

Dual Cleavers



Cronus



Dark Sword



Ether Sword



Dual Ether



Heat Sword



Dual Heat Swords



Dual Ichor



Jaw Sword



Mire



Nami Skyla



Pangolin Sword



Plasma Sword



Skana



Dual Skana



Dual Zoren


Prime Sword

Dakra Prime



Skana Prime


Katana

Nikana



Dragon Nikana


Machete

Machete



Machete Wraith



Nami Solo



Prova



Prova Vandal


Dagger

Ceramic Dagger



Dark Dagger



Ether Daggers



Fang



Heat Dagger


Prime Dagger

Fang Prime


Axe

Galatine



Gram



Scindo


Polearm

Orthos



Serro


Prime Polearm

Orthos Prime


Staff

Amphis



Bo


Prime Staff

Bo Prime


Scythe

Ether Reaper



Hate



Kama



Dual Kamas


Prime Scythe

Reaper Prime


Hammer & Mace

Fragor



Jat Kittag



Magistar


Thrown

Glaive



Kestrel


Prime Thrown

Glaive Prime


Fist

Ankyros



Furax



Kogake



Obex


Prime Fist

Ankyros Prime


Claw

Venka


Sparring

Kogake



Obex


Whip

Lecta



Scoliac


Legend

 Obtained

 Potato'ed

 Forma'ed

 Potato'ed and Forma'ed

 Unobtained
Completion is met when Weapon has been taken out of foundry.

Weapons sold or otherwise removed from inventory do not count.

Note: Vandal Wraith Dex Prime Stalker Drop Dojo Research
Sentinels Checklist
Sentinels

Carrier



Dethcube



Djinn



Helios



Shade



Wyrm


Prime Sentinel

Wyrm Prime


Weapons

Burst Laser



Deconstructor



Deth Machine Rifle



Laser Rifle



Stinger



Sweeper


Legend

 Obtained

 Potato'ed

 Forma'ed

 Potato'ed and Forma'ed

 Unobtained
Completion is met when Sentinel has been taken out of foundry.

Sentinels sold or otherwise removed from inventory do not count.

Note: Vandal Wraith Dex Prime Stalker Drop Dojo Research