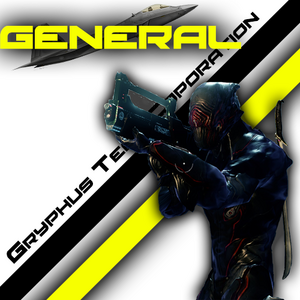 General
The General rank is the second highest rank in the hierarchy, the second General is Wratharos and Rhekinos is the third.
Refer to Hierarchy.
Permissions
Edit
Ruler
Recruiter
Regulator
Promotion
Architect
Host
Treasurer
Tech
Website Admin
Current Generals
Edit
Previous Generals
Edit
How to become a General
Edit
The General role is only given to the most dedicated of GTC members. To gain this role you must have been at least an Officer to show your unwavering loyalty and devotion to the clan.
This role is rarely open unless a new division of GTC has been opened. Each division is ruled by one General and thus even if you have met the requirements, you will not be able to apply unless a slot is open. Once able you can send in an application on the website here.