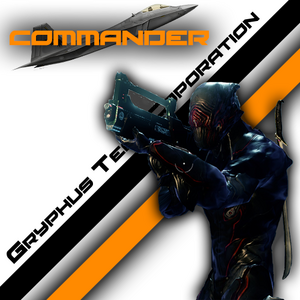 Commander
Commanders are the leaders of a section. They regulate members within their section and is responsible for their behaviour. Founding Commanders also have the chance to name their section, choose its rules and create an emblem that represents them.
As the leader of their section, Commanders are expected to be accountable for the actions of all their members. Commanders need to have knowledge of the whereabouts of their clan members, reasons for their extended period of absence and help members understand the basics of the clan (they may request help from Leaders, Officers and Generals).
Another role commanders should perform is to ensure that all their members participate in events, or if not their reasons for not doing so.
Commanders should also keep track of their members using the clan roster found on the main clan website, also noting down their Termination Points.
Things Commanders should perform, not limited to:
Reasons of absence for clan members (Kick is allowed if they do not respond for a long time)
Resolve minor clan conflicts and regulate member behaviour (Within section)
Ensure participation in events and organize members accordingly
Regulate member Termination points on the clan roster
Permissions
Edit
How to become a Commander
Edit
We currently do not have enough Commanders for now so applications for the role is open. While the section is in its founding phase, you will be able to name, set the rules and make the emblem of your section. Commanders are not simply chosen. You must have demonstrated a degree of excellence in Warframe to be eligible. No set requirement is available for now so apply as soon as possible. You will have to lead a group of 30 members so be aware of the responsibilities involved.
The Warlord himself is currently selecting the Commanders. If you think you're up for the task just private message him in-game, through the clan website or through Steam.